We offer a safe and supportive space to explore life's possibilities.
The Sun Valley Kitchen + Community Center provides children and families in Sun Valley with opportunities for self-expression, self-awareness and personal growth, while fostering unity within this dynamic, multi-cultural neighborhood.
Our Five Values
Hover over each value to read more about what we do: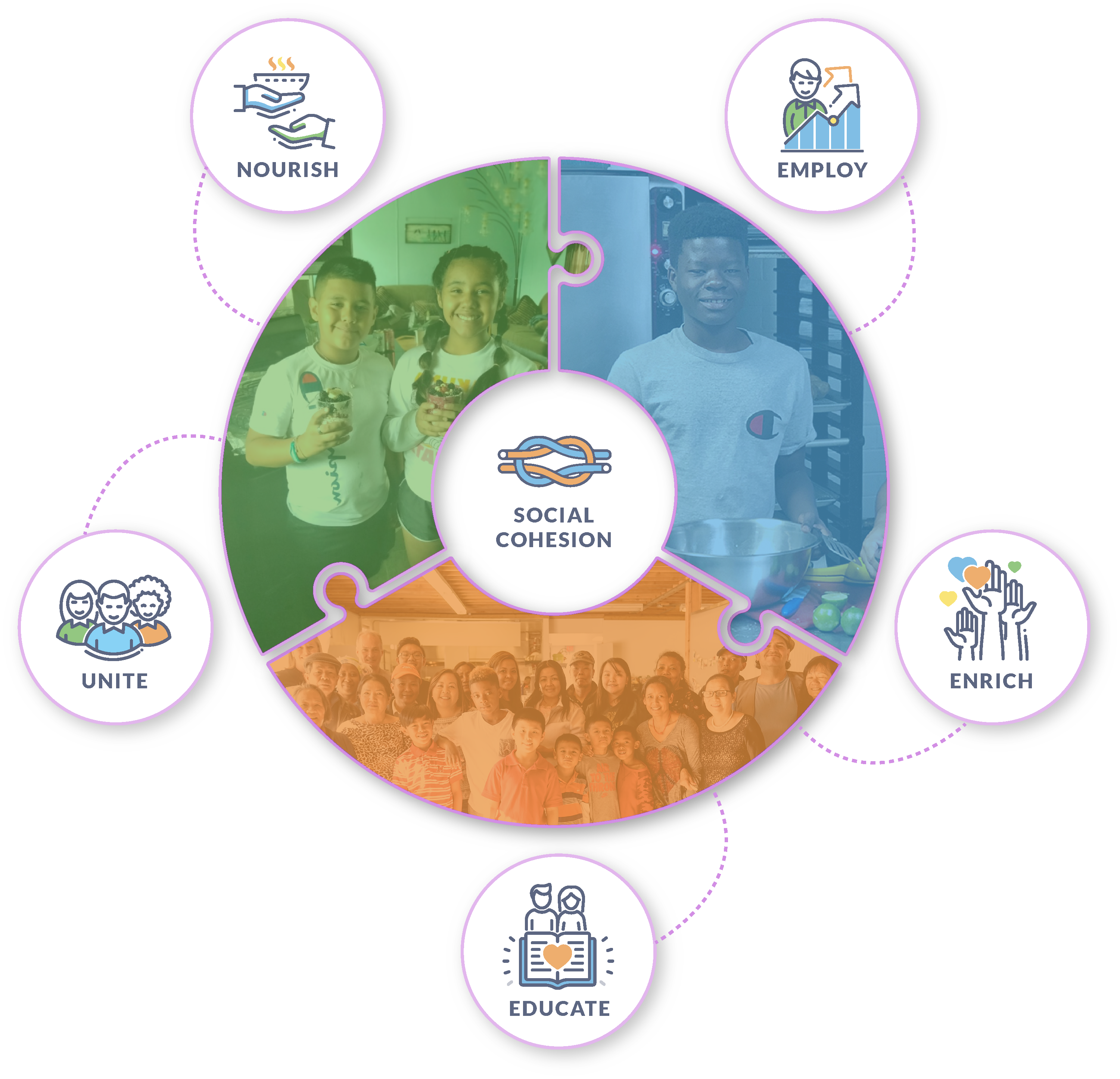 Nourish
Connecting around food serves as the basis for all of our other activities.
Provide consistent, nutritious, culturally relevant food for individuals and families
Teach healthy cooking skills
Provide healthy lifestyle options
Build community through meals and shared experiences
Employ
Directly employ youth and adults from Sun Valley and West Denver
Teach and mentor professional skills
Enrich
Provide space for cultural expression
Document community history
Foster a safe and supportive environment
Educate
Provide academic support
Teach entrepreneurial, workforce,  and life skills
Host events exploring community issues
Help individuals navigate important systems, such as education, business development, and health care
Unite
Host events and operate a restaurant that bring people together
Provide a safe and consistent gathering space
Advocate with community for the future
Get Involved
All ages are welcome to contribute at Sun Valley Community Center, whether it is preparing groceries for the pantry, dinner preparation or working alongside local youth in cooking classes.
DONATE
Your donation supports programming for families and youth in Sun Valley.